25 years give us the insight to create an entirely new Buyer experience: A Better Experience – Greater Value & More Confidence for YOU Yes, we have a more client-focused philosophy. But what does this mean for you the Buyer?  It means more information – knowledge is power and we empower You. It means involvement – we are more engaged in the entire process. But, it begins with discarding the old Franchise Model.  We focus on your success. The Seller compensates us well – We make sure you receive the full value of our service. The following is a brief outline of our process.  We do not intend to reveal everything on this website.  Our list of differences is lengthy.  We intend to keep it that way. Interview Us. Make a fully informed decision as to who you are confident will assist you find just the right home at the right price and manage the process professionally.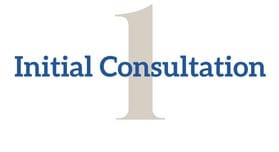 You & Your Wish List
We want to get to know you and the home you are looking for.  We want to make the process efficient and most productive.  We will develop a property profile to assist us with targeting the best homes to consider based on location, features, and pricing.
Finances
We will assist you with preparing for the financial commitment.  We have lenders to recommend if you don't already have one in mind.  Having the Pre-Approval letter in hand will make you a more attractive Buyer.
Click Here to get Pre-Approved
Other Professionals & Costs
We will identify the costs to expect through the process.  While not too significant, we want you prepared to hire the right additional professionals.  Some of these costs may be rolled into a mortgage, but being aware of these expenses is prudent.
Our Tools
We provide you with true broker level access with the latest and best online property search tool – system actually used by Realtors.  Now you can search in real time on any device, just like us. It is user-friendly.  You can Like, Comment. Save and Share listings.  Most importantly, we work together in this.
Previewing Properties
Once a list of targeted homes is identified we will coordinate the appointments around everyone's schedules.  We will dedicate the time needed to find you that perfect home.  Rather than showing you a list and asking, "which one do you want?"  we'll help you prioritize what we are finding to make sure the home meets your needs. In a "Hot" fast-moving market our searches will identify new opportunities at any time.  We have to be ready to move quickly.  Our system enhances your success in being at the front of the line.
This is where it turns from Shopping to Buying and the stress elevates.  We have been there countless times with our clients, but more than any other broker – for ourselves. This is invaluable.  We have been the seller many times and can help you through this anxiety-filled step, positioning you to Win. Here is where you will also see one of the greatest differences between us and the traditional franchise realtors.  We are your agent.  We are here to help you negotiate to get your best deal.  Results matter – your results.  The industry standard is to "facilitate the transaction" each realtor working their side.  We are only concerned with you – what is in your best interest.  How do we maximize the value for you?  And yes, there is more to Value than just price – we help you with the complete offer and terms to consider. We are highly competitive.  We like to win.  But we win when You Win.
Yet another reason you will find us a better resource than any other agent in the market.  We have built, remodeled, renovated and inspected more homes than any other agent we know of.  You will hire a professional Inspector, but we will work with you to understand the findings in the report.  How do you get the home you expect?  How do you get the repairs you need?  And yes, if need be we can assist you with contractors should you chose to hire them rather than accept the Seller's repairs. This is the second most stressful step in the process – it is good to have our experience on your team.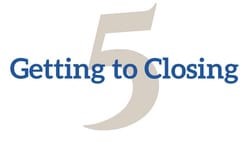 It would appear you have made it through the worst of the process, but there are still two people on your team that have to be coordinated to get to the Closing on time and with minimal anxiety for you.  We are very experienced in working with local lenders and title companies.  It is what 25 years of experience bring.  We manage the process to avoid problems and get you moved in on schedule.
We have an extensive network of companies that can help with moving, decorating and most anything else a new home may need.  We will be working with you even after your move-in for as long as we can be of assistance.
The entire process is about You.  We succeed with Your success.